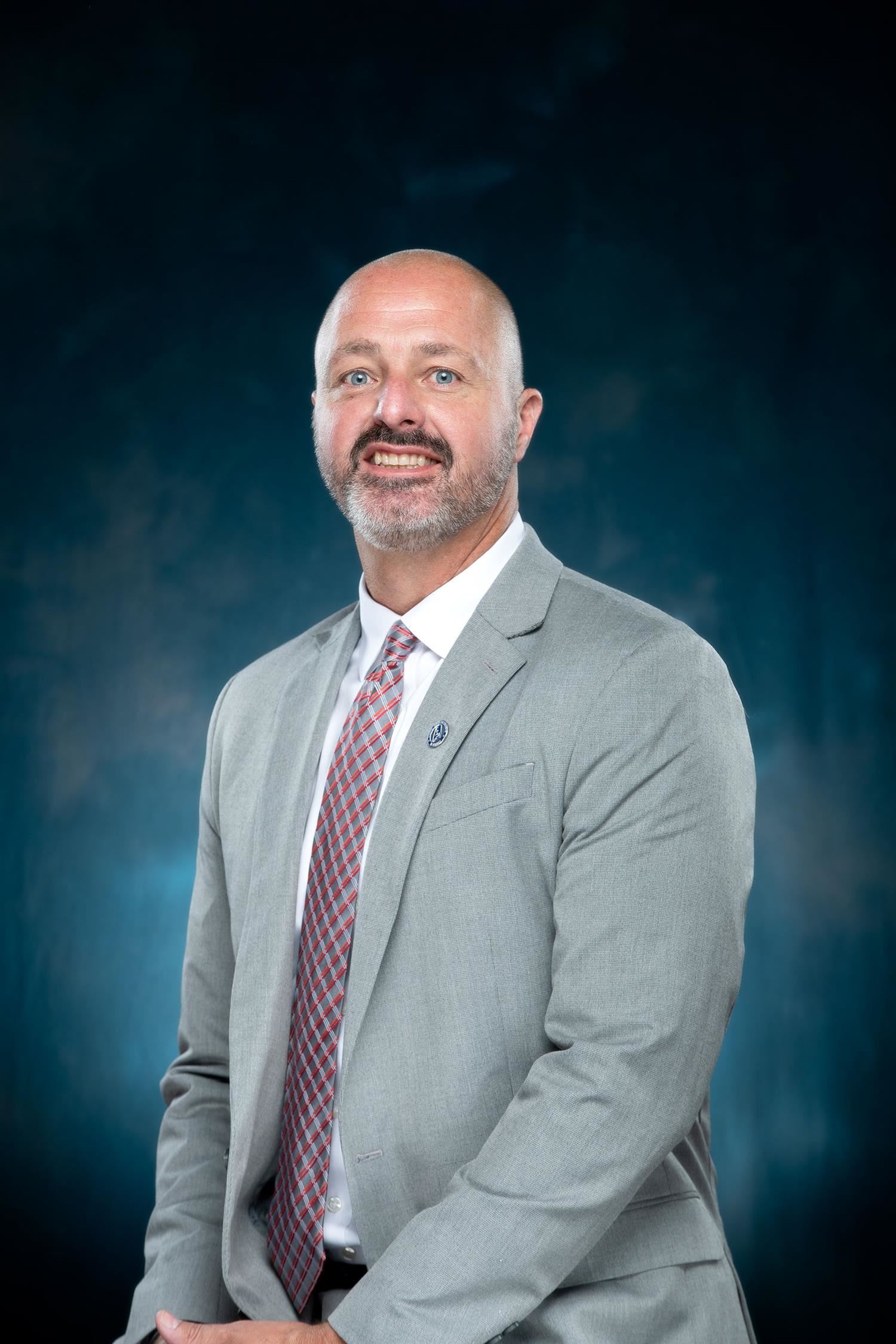 Hello!
I want to personally welcome you to the Russellville City Schools' website and thank you for taking the time to find out more about our district and the four amazing schools that truly make RCS such a wonderful place to learn and grow.
At RCS, we are committed to the education of each and every one of our students in areas that will affect them both inside and outside the classroom. More than a year ago we began working with local educators, community members, and stakeholders to develop a strategic plan for our system that outlined specific goals we have for our system as a whole. The entire strategic plan can be viewed here (https://www.rcs.k12.al.us/Page/3071), but I want our parents, students, and stakeholders to know that these goals are my goals as well. I am dedicated to seeing this system and those who are part of it excel -- whether it's in the classroom, on the field, at an extracurricular event, or just in their everyday lives.
I am committed to making sure our students have a superior environment to learn these important lessons by being invested in several key areas that I would like to highlight:
I believe our students deserve the best education possible, and I stand with our teachers as they develop new and innovative ways to help our students inside the classroom achieve academic excellence.

I believe our students' character education is just as important as their academic education. At RCS, we make sure lessons about charity, compassion, helping others, being good citizens, and learning to respect one another go hand-in-hand with lessons about math, reading, science, history, and career tech.

I believe each student needs an environment in which they can flourish and be given a chance to live up to the potential each one of them has.

I believe it is important to find out what makes each student tick and to find the best educational route possible so they can thrive. For some this is career technical education; for others it is AP classes; and sometimes it can be a mixture of both. None of our students are meant to fit into any specific box, and we want to make sure they are given the opportunity to find what they enjoy and what they're good at so they'll be more prepared once they leave our halls.

I believe extracurricular activities, clubs, athletics, and fine arts are excellent ways to get students involved and engaged while helping them discover more about themselves and learn important life lessons about good sportsmanship, teamwork, cooperation, and leadership. We are educating the future leaders of our society, and these lessons will help them throughout their lives.

I believe a partnership should exist between students, teachers, administrators, parents, guardians, and community members. We are so fortunate to have such a supportive community that takes pride in our school system, and we want to continue to make our community proud by upholding that tradition of excellence we have always been known for.

I believe in open and honest communication and will strive to communicate effectively with our students, teachers, parents, and community.
I fully believe in this school system and the people who are part of it, and I am thankful for the opportunity to serve them and our community as superintendent.
As always, it's GREAT to be a Golden Tiger!
Heath Grimes
Superintendent
Russellville City Schools